Embrace your passion and purpose — choose to flourish.

No one saves us but ourselves. No one can and no one may.
We ourselves must walk the path.
—Buddha

TESTIMONIALS
"Through this course work, I have gained concrete tools that I can apply in both everyday experiences, as well as in times of big transitions." - Marla
"Linda's course connects the pieces so a fuller picture can emerge which has allowed me to have a more comprehensive approach to moving forward in my career." - Sepi
"The purpose statement assignment was key for me as I came around to realize I wanted to build on my experience and continue to be part of my professional "community" but in a way that would work better with our family. The H.O.T.S work style approaches was very informative. I also used the resume prep checklist and template to improve my resume and LinkedIn profile." - Steven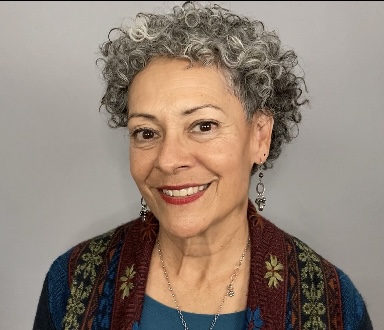 Linda González, MSW, MFA enjoys her thriving practice as a bilingual coach and facilitator, assisting clients to discover and reach their precious goals by utilizing an equity framework and directly addressing societal and internalized oppression. You can read about her coaching approach, testimonials, and blog http://www.lindagonzalez.net/coaching/
Grounded in multicultural wisdom, her purpose is to inspire people of color to embark on a creative journey of love and healing for this and future generations.
Her MSW is from the University of Southern California, her MFA in Creative Writing is from Goddard College and her BA is from Stanford University
She was raised by her parents in Los Angeles, her father from México and her mother from Colombia.